We're excited to announce a powerful collaboration with e& Money that promises to reshape the future.
Exciting news has surfaced in the world of finance, as Magnati and e& Money join forces in a collaboration set to redefine the future landscape of digital wallet. Magnati's expertise in embedded finance takes center stage, facilitating the seamless integration of financial services within the digital sphere, ultimately enhancing accessibility for consumers.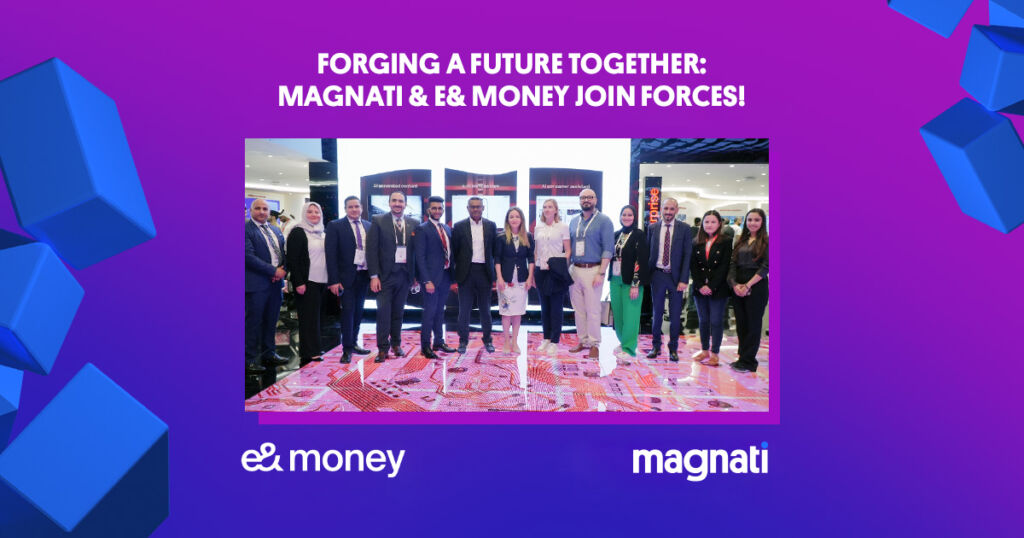 With a range of cutting-edge technologies, Magnati ensures transactions are not only secure but also processed in real-time, setting a new standard for user-centric payment solutions. Notably, Magnati proudly assumes the role of the exclusive Payment Platform provider for all consumer wallets in the UAE, propelling the frontier of embedded finance with innovative wallet solutions.

Gratitude abounds as Magnati acknowledges the trust placed in their hands for this mission. They emphasize that this collaboration marks only the initial step in what promises to be a journey filled with significant milestones ahead. With an eager anticipation for the future, Magnati is poised to continue driving innovation and shaping the path for embedded finance, aiming to make a lasting impact on the financial services industry.