Evolving Payments Landscape during Eid Al Adha in MENA: Airlines Industry and Online Shopping Trends
Get ready to embark on a thrilling journey into the world of payments during Eid Al Adha in the MENA region. This festive season is not just about celebrations; it's also a time of transformative change in the payments landscape. In this blog, we explore the vibrant trends in the airline industry and online shopping sector, where innovation takes center stage.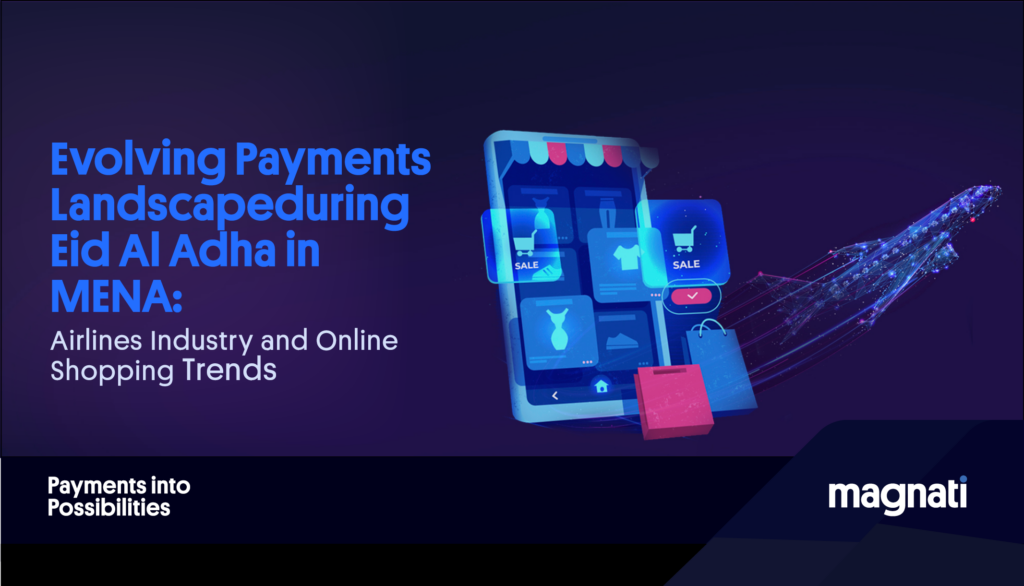 Eid Al Adha is a time of gathering and connection, and it's no surprise that the airline industry experiences a soaring demand for travel. People are eager to explore new horizons, reunite with loved ones, and create unforgettable memories. To meet these expectations, airlines are pushing the boundaries of convenience and customer experience, revolutionizing how we pay for our flights.
Meanwhile, the online shopping world is excitedly bursting during Eid Al Adha. Say goodbye to long queues and hello to the ease of a few clicks. Online shopping has become a preferred choice for savvy shoppers, offering a wide range of products, competitive prices, and doorstep delivery. It's a trend that's here to stay, and it's reshaping the way we celebrate and indulge during this festive season.
The wave of innovation sweeping through the MENA region truly sets this payments revolution apart. As traditional methods make way for digital advancements, we witness a paradigm shift towards seamless, secure, and efficient payment solutions. Mobile payments, e-wallets, and contactless transactions have taken center stage, putting the power of transactions at our fingertips. The future is now happening right here in the MENA region.
As the payments landscape continues to evolve during Eid Al Adha in the MENA region, embracing these transformative changes is key. Businesses and consumers alike have an opportunity to unlock new horizons, enhance customer experiences, and thrive in this dynamic era.
Get ready to unlock the future of payments during Eid Al Adha in the MENA region. Join us as we delve into the exhilarating world of the airline industry and online shopping trends. Let's embrace innovation, create unforgettable experiences, and shape the future together.