Accelerating Ecommerce Growth in the MENA Region Through Payments Technology
In the fast-paced world of ecommerce, the MENA region is witnessing an unprecedented surge. Ecommerce businesses are harnessing the power of payments technology to expedite their growth journey. In this comprehensive report, we delve into how these businesses are leveraging payments technology to scale faster and capture the booming digital market.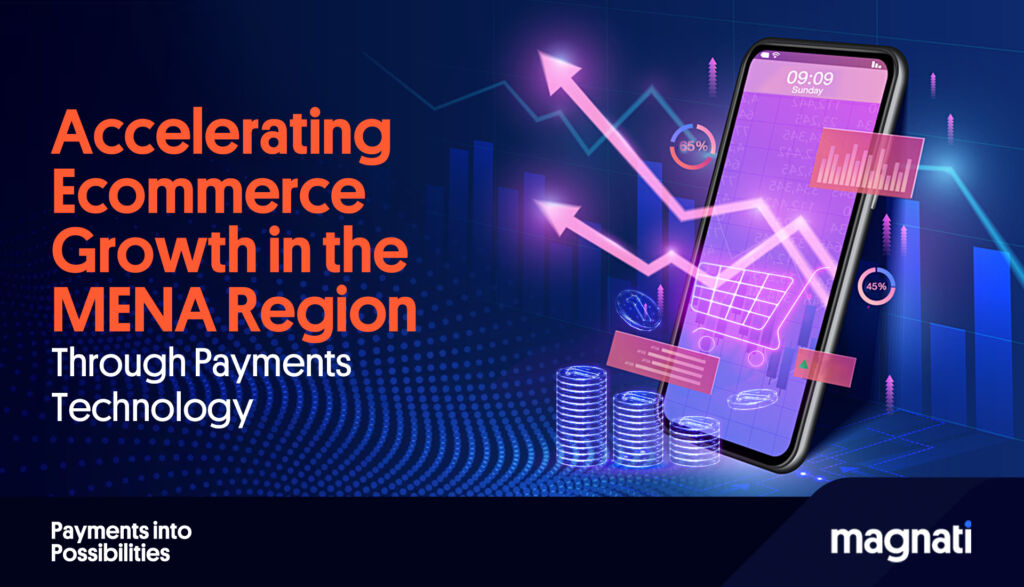 Rise of Digital Commerce in the MENA Region:
The MENA ecommerce market is projected to reach $28.5 billion by 2022, reflecting a rapid adoption of online shopping. This massive growth potential is drawing both local and international players to the scene.
Seamless Payment Experiences:
Ecommerce businesses are capitalizing on the convenience and security offered by seamless payment experiences. With the rise of digital wallets and one-click payments, customers can complete transactions swiftly, minimizing cart abandonment rates.
Mobile Payments Dominance:
Mobile commerce is a driving force in the MENA region, with smartphone penetration exceeding 60%. Ecommerce businesses are optimizing their platforms for mobile responsiveness and integrating mobile payment options to cater to the tech-savvy consumer base.
The Evolution of Cashless Transactions:
The region's shift from cash to cashless transactions is significant. Ecommerce platforms are leading this transition by providing multiple payment methods, including credit/debit cards, digital wallets, and even localized options like cash-on-delivery.
Innovative Payment Gateways:
Ecommerce businesses are embracing innovative payment gateways that offer secure transactions while catering to the diverse preferences of consumers. These gateways allow businesses to expand beyond borders, capturing a global audience.
Use Case: "Souq.com" by Amazon:
One of the region's ecommerce giants, Souq.com (now Amazon.sa), utilized payments technology to establish its presence. By offering a variety of payment options, including cash-on-delivery, and ensuring secure transactions, the platform gained the trust of customers across the MENA region.
Personalized Shopping Experiences:
Payments technology enables businesses to gather valuable customer data. Ecommerce platforms are leveraging this data to tailor product recommendations, promotions, and discounts, enhancing the customer journey and driving repeat purchases.
Use Case: Noon.com:
Noon.com, a prominent regional ecommerce player, uses payments data to create personalized shopping experiences. By analyzing purchase patterns, they offer customers relevant product suggestions and deals, fostering brand loyalty.
Elevated Customer Trust:
Secure payments technology enhances customer trust. Ecommerce businesses are implementing robust security measures such as two-factor authentication and encryption, reassuring customers that their financial information is safeguarded.
Conclusion:
In the MENA region, the synergy between ecommerce and payments technology is redefining the shopping experience. The digital transformation, combined with the embrace of mobile payments, innovative gateways, and personalized strategies, is accelerating ecommerce growth to unprecedented levels. As businesses continue to tap into the potential of payments technology, the MENA region is poised to witness an ecommerce boom that transforms industries and sets new standards for customer satisfaction.